November 12-14, 2018 • Registration Coming Soon!
The 2018 TAHP Managed Care Conference, "A Road Map to Affordable Health Care," is quickly approaching! The conference will feature the nation's leading authorities on health care, plus a full roster of dynamic speakers who will be coming together to brainstorm and discuss ways to achieve greater value, affordability, transparency, and accessibility in health care.
Make plans now to attend or sponsor our next Medical Directors Forum. Please RSVP to Patti Doner at  pdoner@tahp.org form more information.
Led by a team of seasoned health care policy and advocacy experts, the Texas Association of Health Plans is the statewide trade association representing health insurers, Medicaid plans, Medicaid Advantage plans, and other related entities in Texas. Experience the benefits of TAHP membership by joining today! Build relationships, promote your services, stay informed, and ensure you are well represented in the halls of the Texas Capitol and throughout the State government.
TAHP hosts events year-round that provide opportunities to network in fun, informal venues with other health insurance and health care executives and professionals, legislators, agency leaders, and Capitols staffers and build meaningful relationships.
Making a Positive Impact on the People of Texas
In addition to playing an integral role in keeping Texas healthy by covering more than 17 million Texans, the Texas insurance industry yields positive results for the economy—creating jobs and opportunity, and generating significant economic revenue for our State.
The TAHP team is comprised of seasoned policy, government relations, and communications professionals with decades of experience on the state and federal levels. These key staff members successfully strategize, build relationships, and advocate for solutions that will make health care more affordable, more accessible and more valuable for all Texans.
Amerigroup Texas Names Health Plan President TAHP Member Amerigroup Texas last week announced Tisch Scott has been named health plan president, effective immediately. Scott, a 24-year industry veteran, succeeds LeAnn Behrens who was recently named president of the...
read more
BCBS TX Names New President Blue Cross and Blue Shield of Texas has named Dr. Dan McCoy president, effective July 1, succeeding Bert Marshall, who will retire. Marshall is retiring after 20 years with the company, during which he also served as president of Blue Cross...
read more

1 day ago
Breathe Well. Sleep Well. Be Well. @VitalusHealth is officially joining us for #TAHP2018 this November! Looking forward to your booth at our Trade Show.

2 days ago
⚡ACT NOW⚡ Our exhibitor booths are almost sold out for the largest gathering of decision-makers from across the #healthcare spectrum in Texas. Learn more: https://t.co/Errm9MruFF #TAHP2018 https://t.co/Ed0CCsB0Ty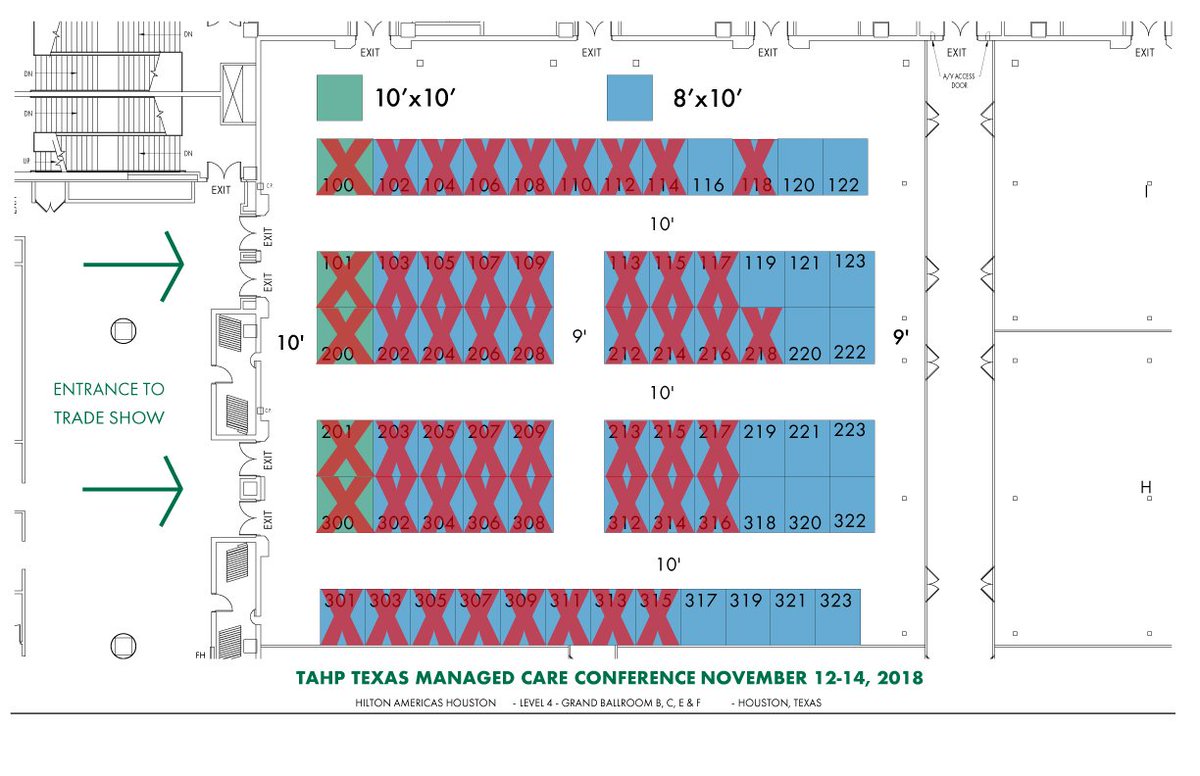 2 days ago
Too many people think the ER is where they should go for a stubbed toe, but just registering at the front desk invokes a $2,000 facility charge. https://t.co/hRi4gUyocg